Lost Maples - Medium Roast (Loose leaf & teabags)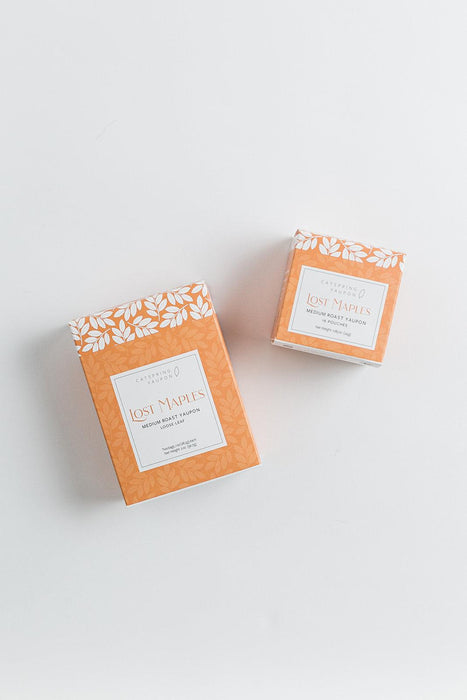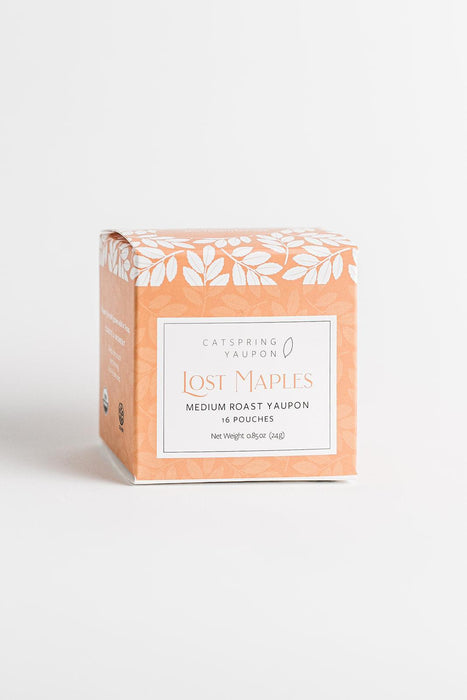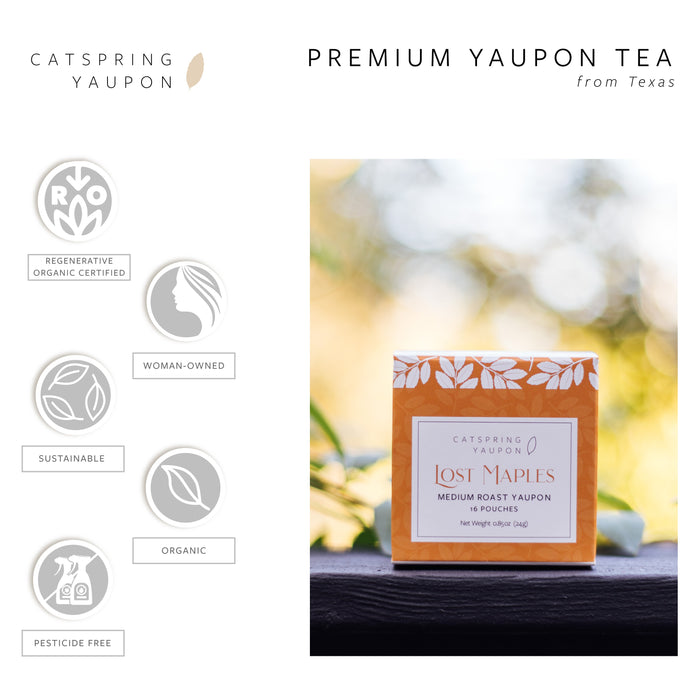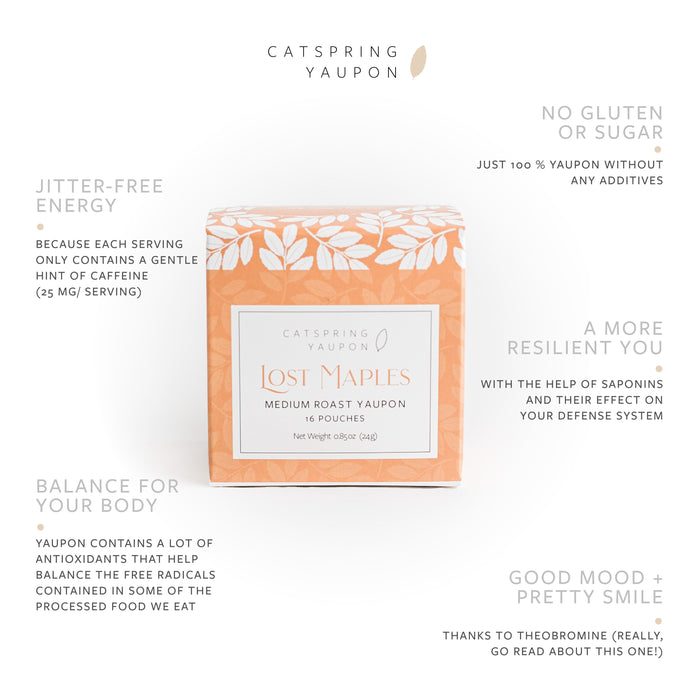 Smooth and mild, our medium roast yaupon is inspired by Lost Maples, a forest unlike any other in Texas. In the fall, the bigtooth maples along the Sabinal River, left over from the last Ice Age, don a magnificent array of colors echoed by the caramel notes in every cup. 
Available in 2-ounce loose leaf and 16-count individually wrapped yaupon teabags. 
Looking to buy by the pound?